Postet av Telenor Bedriftsidrettslag Oslo den 21. Feb 2019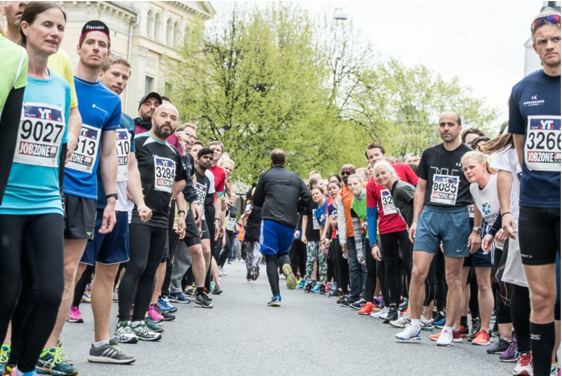 Join the Holmenkollen Relay on May 14
You may think it is too early to think about the Holmenkollen Relay 2022? Absolutely not. The deadline for signing up teams is May 1 and the Telenor Sportsclub at Fornebu encourages you to take the challenge and participate in this year's relay.
Many Telenor units have over years participated in the Holmenkollen Relay. We hope they and a number of new teams will take the challenge as are now ready to sign up Telenor teams for the Holmenkollen Relay 2022.
Please enter your team or your individual participation here:
https://response.questback.com/.../holmenkollstafetten2022
The relay starts at Bislett Stadium in the middle of Oslo. Participants run uphill through the city, towards the famous ski jump Holmenkollen and then downhill back to Bislett Stadium. The relay has 15 legs; the shortest 400m and the longest 2800m. The length and the difficulty of the legs vary; some go uphill, some downhill and some on flat ground.
See you on May 14 at Bislett Stadium? Sure!
---
1 Kommentar
Kommentarer
You are all welcome to joinn the Monday Running Group, it's free and open for all. See more information here: http://allsport.idrett.telenor.no/blog/post/134114/lopetrening-hver-mandag-klokken-1515-(alltid-noen-som-stiller)-eller-1715-(oppmote-kan-variere).?ispage=true

01 mars 2019
Logg inn for å skrive en kommentar.